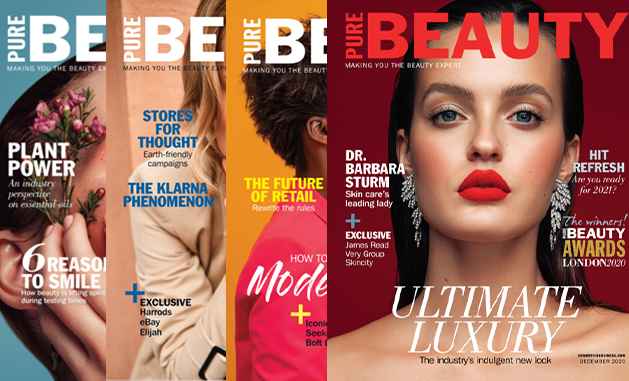 What is Pure Beauty?
A print magazine, Pure Beauty is the UK's leading and Europe's fastest growing independent B2B information resource for the beauty industry.
With a global outlook, our exclusive editorial content is created by our team of award-winning journalists who cover retail, brands and product/industry trends. Editorial content is published monthly through a series of in-depth features, news, exclusive interviews from top tier industry professionals, and opinion pieces.
We provide information and connectivity to a community of over 20,000 professionals who source, make and sell the latest cosmetics, fragrance and personal care products.