WHERE CLEANROOM MEETS PHARMA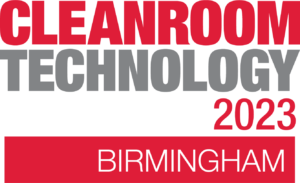 24–25 May 2023 | National Conference Centre, Birmingham, UK
BOOK NOW AND SAVE MORE THAN 35%
Offer ends 28 February 2023
Last year's conference and exhibition took place at the end of May alongside the sister event Manufacturing Chemist Live. 2022 was a great success with more than 350 attendees in the building for each day of the conference, the space was abuzz with networking professionals and peers.
The two-day agenda provided the latest round up of developments and innovations in the past year, as well as a focus on new practices, trends and future projections.
Joined by a global panel of speakers, the presentations provided attendees with the most current and sought after data and information in the industry. Giving delegates the opportunity to fine-tune their expertise, delegates gained key learnings and take-aways from each session to apply to practices across all sectors.
To receive daily industry updates, including 2023 conference announcements, sign up to Cleanroom Technology eNews alerts.
STAND A4
Air Techniques International are the global leader for cleanroom filter testing equipment and provider of training courses to test cleanrooms to the international standards.
STAND C9
In 2021 B.Braun launched B.Braun Aseptic Consulting Services, continuing B.Braun's proud tradition of 'Sharing Expertise' and our company values of 'Innovation', 'Efficiency' and 'Sustainability'. Our vision is to be a consultancy that is market leading in advising and partnering both public and private enterprises in building and developing their Aseptic compounding capabilities.
STAND E9
‌Camfil is a global leader in the air filtration industry with more than half a century of experience in developing and manufacturing sustainable clean air solutions that protect people, processes and the environment against harmful airborne particles, gases and emissions.
STAND D9
Connect 2 Cleanrooms is an integrated cleanroom solutions provider. Since 2002, the company has become a trusted partner to over 6000+ clients worldwide. Its range of cleanroom solutions delivers functional performance that meets precise requirements. Connect 2 Cleanrooms also provides cleanroom validation and cleanroom training services. Its consumables division, [Cleanroomshop.com], supplies a full portfolio of consumables, equipment and furniture to the cleanroom industry worldwide.
STAND D8
‌Contec is dedicated to being the leader in developing and manufacturing innovative cleaning products for use in critical environments. As a world-class provider of cleanroom wipes and other products, Contec is committed to providing customer satisfaction. We measure product quality in the following terms: functionality, consistency and traceability. To do this, we establish customer/vendor/employee partnerships focused on long-term results and benefits.
STAND E3
Providing clean room and clean air containment servicing and validation expertise since 1986.
STAND C4/C5
Ecolab's Life Sciences division is dedicated to developing the best possible products and services to support our customers in the pharmaceutical industry. Ecolab's comprehensive solutions and technical expertise are focused on cleaning, sanitisation and contamination control, all while ensuring safety, compliance and operational efficiency. Their strategy is to stay focused on two core areas: Global Trends and Regulatory Changes that impact operations, and develop solutions to keep companies cutting edge. 
STAND H1
Exclusive distributor of PMS technology: sensors, software, processors, experience and expertise in environmental monitoring solutions for the cleanroom and aseptic environment.
STAND A1
For 25 years, Fishers has provided reliable cleanroom laundry services throughout the UK for customers across a range of industries and sectors. Notably, Fishers has an unmatched capacity in Scotland, where it operates the only cleanroom laundry facility in the country.
STAND D1
Guardtech Cleanrooms are an industry-leading provider of custom cleanrooms and laboratories, designing and delivering complete controlled environments for the Life Science and Microelectronics industries throughout Europe. Guardtech Cleanrooms offer turnkey solutions for clients looking to create, improve, upgrade or relocate a critical environment. Providing expert advice based on a varied portfolio of cleanroom projects, Guardtech excel in working with customer specification, as well as your limitations, to produce cleanrooms which exceed expectations. 
STAND B1

Here to help you solve the biggest challenges in your pharmaceutical microbiology lab.
STAND B1
As a reliable and valued partner, Micronclean is a specialist supplier of cleanroom garments, cleanroom consumables and cleanroom cleaning services. 
STAND C6
Mölnlycke is a world-leading medical solutions company. We're here to advance performance in healthcare across the world, and we aspire to equip everybody in healthcare with solutions to achieve the best outcomes. We collaborate with customers to understand their needs. We design and supply medical solutions to enhance performance at every point of care – from the operating room to the home.
STAND C8
MTX is a privately owned construction and engineering company. They deliver fast-track bespoke healthcare buildings and facilities to the UK's public and private sectors, consistently promoting innovation and sustainable construction.
STAND E2
NPC Limited provides both services and products to the Pharmaceutical Industry with particular emphasis on environmental monitoring. Professional Training Services in performance and techniques. Our product portfolio includes Prepared Culture Media from PMM and QC Microorganisms from ielab.  We also offer a unique Environmental Monitoring software solution, SherpaPharma, a totally paperless system designed with the Microbiologist needs in mind.
STAND D2
Opek Limited are dedicated to customer experience, giving our clients a professional service and building a positive working relationship. With extensive experience in the Cleanroom HVAC (ISO14644) and environmental control, customers can expect every touchpoint and interaction with the Opek team to reflect their promise of honesty, integrity, professionalism and trust. 
STAND A6/A7
Redditch Medical is the manufacturer of InSpec Cleanroom Contamination Control Disinfectants. InSpec is a full range of biocidal and sporicidal products, available in sterile and non-sterile formats and designed with Pharmaceutical, Medical Device and Healthcare organisations in mind. Our purpose built facility is based in the UK and is equipped with the latest manufacturing technology and Quality Management Systems to align InSpec quality perfectly with the industries expectations.
STAND D6/D7
STERIS Life Sciences is a global leader in contamination control for pharmaceutical manufacturing, biotechnology, research and laboratory settings. Our expertise is rooted in science and supported by our comprehensive services and expertise to ensure your success. From the production of formulated chemistries for cleaning and disinfection – to the manufacturing of washers, sterilizers and other decontamination equipment – STERIS has the products and services you need to ensure a streamlined and compliant contamination control strategy at your facility.
STAND C2
Vaisala is a global leader in weather, environmental, and industrial measurements. Building on 85 years of experience, Vaisala provides observations for a better world, with space-proof technology even exploring Mars and beyond. We are a reliable partner for customers around the world, offering a comprehensive range of innovative observation and measurement products and services. For over 50 of the world's top life science companies, Vaisala provides measurement devices for almost all critical parameters as well as environmental monitoring solutions designed for regulated applications. With comprehensive measurement and monitoring solutions and support services, Vaisala systems ensure the quality and safety of pharmaceutical and biotechnology products, while helping maintain compliance with global regulations and standards.
STAND D5
Weiss Technik is a global company that specialises in products supporting R&D across a wide range of industries, encompassing all Clean Air solutions.
To join this year's exhibitors get in touch with Brian Heyburn at brianh@hpcimedia.com or call +44 (0) 207 193 8253.
Coventry Road Bickenhill Solihull, West Midlands B92 0EJ
The UK conference takes place at the National Conference Centre (NCC) in Birmingham. The NCC is situated conveniently, near the airport, rail station and main roads.
Get in touch with Brian Lubieniecki-Heyburn for your 2023 media kit. Email brianh@hpcimedia.com or call +44 (0) 207 193 8253.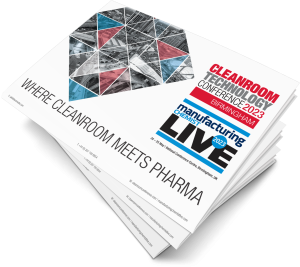 PAST AND CURRENT PARTNERS
To sponsor this year's event and explore our bespoke sponsorship packages, get in touch with Brian Lubieniecki-Heyburn at brianh@hpcimedia.com or call +44 (0) 207 193 8253.
General enquiries: brianh@hpcimedia.com | +44 (0) 207 193 8253
Sponsorship & exhibitor enquiries: 
brianh@hpcimedia.com | +44 (0) 207 193 8253
Editorial: sophie@hpcimedia.com | +44 (0) 207 193 9383
Delegate FAQ
Q – Do I need to print off my badge before I arrive?
A – No, if you have signed up and paid for your ticket it will be waiting for you at the registration desk when you arrive
Q – Can I access the presentations after the show?
A – Yes, we will send all the available presentations out to delegates in the weeks following the show
Q – My plans have changed, can a colleague take my place?
A – Yes, just email brianh@hpcimedia.com with the name of the person replacing you
Q – Does my ticket grant me access to all areas?
A – Yes, all visitors to the show can attend the presentations and visit the exhibition
Q – Is food and drink included?
A – Yes, tea, coffee and snacks are included, as well as a hot buffet lunch.
Exhibitor FAQ
Q – Do I need to print off my badge before I arrive?
A – No, if you have signed up and paid for your ticket it will be waiting for you at the registration desk when you arrive
Q – Is food and drink included?
A – Yes, tea, coffee and snacks are included, as well as a hot buffet lunch.
Q – Do I get the delegate list?
A – Yes, this will be supplied to you after the show
Q – Are chairs, a table, electricity and carpet included with my booth?
A – Yes, all is included
Q – Can I purchase additional items for my booth?
A – Yes, TVs, and some furniture can be rented for the show. Speak to your Account Manager about what you need and they can provide the costs.