A UK cleanroom conference addressing key drivers in the cleanroom industry May 2024 | National Conference Centre, Birmingham, UK​
To attend or exhibit in May 2024, contact Brian Lubieniecki-Heyburn today! Email brianh@hpcimedia.com or call +44 (0) 207 193 8253.
Taking place at the NCC in Birmingham alongside Manufacturing Chemist Live, the conference attracts more than 350 attendees, providing the perfect opportunity for business networking and learning.
Want to be involved this year? Check out our cleanroom Singapore event at the Marina Bay Sands hotel on 5–6 December 2023. Click here for more info.
STAND F6/F7
Adamson Pharma specialise in managing the design, construction and qualification of pharmaceutical clean room facilities to adapt them in line with evolving operational requirements (capacity increase, process upgrade, new plant & product lines etc). Acting in capacity of Principle Contractor or Owners Agent, combined with our extensive experience in facility, utility & eqpt qualification dictates that our team of highly qualified specialists have empirical knowledge of pharmaceutical processes and GMP facility design. We provide fully integrated solutions to the highest standards of quality and stringent regulatory compliance. Our specialist construction services range from full EPCM Project Management including commissioning, qualification and validation support. We understand the complex challenges evident during modification of your site infrastructure and fully appreciate the demands of progressing capital investment with minimal impact upon existing manufacturing operations. See more at: https://adamsonpharma.co.uk/  Pop by and see us at booth F6/F7!
STAND A4
Air Techniques International are the global leader for cleanroom filter testing equipment and provider of training courses to test cleanrooms to the international standards.
STAND G4
A trusted global leader in bespoke chemical formulation that enable businesses and agencies in highly-regulated markets to enhance the quality and performance of their delivery systems, equine biosecurity, supply chains and production. Backed by over 50 years' experience, specialist formulation expertise, and a high level of customer service, AGMA's reputable and certified products have professional uses across a range of sectors.
STAND C9
In 2021 B.Braun launched B.Braun Aseptic Consulting Services, continuing B.Braun's proud tradition of 'Sharing Expertise' and our company values of 'Innovation', 'Efficiency' and 'Sustainability'. Our vision is to be a consultancy that is market leading in advising and partnering both public and private enterprises in building and developing their Aseptic compounding capabilities.
STAND G3
BES Ltd is a multidisciplinary design, engineering and construction specialist serving the pharmaceutical, life sciences and advanced technology industries. As design led construction experts, our in-house resource spans across all disciplines including architectural, mechanical, electrical and process engineering. We provide fully integrated solutions to the highest standards of quality and stringent regulatory compliance. Our projects range from laboratories and cleanrooms of all classifications to the most complex pioneering pharmaceutical manufacturing facilities. BES has experienced team of 150 talented professionals. Our specialist services comprise front end consultancy and site/facility planning, and all aspects of design; we also offer comprehensive range of construction services from new build, refurbishments, conversions to fit outs, project management, commissioning and validation support.
STAND E9
‌Camfil is a global leader in the air filtration industry with more than half a century of experience in developing and manufacturing sustainable clean air solutions that protect people, processes and the environment against harmful airborne particles, gases and emissions.
STAND E6
‌As the partner of choice for managing microbial quality control, the Charles River purposely-built Microbial Solutions portfolio of Endosafe® endotoxin testing, Accugenix® microbial identification and Celsis® microbial detection solutions provides clients with the critical, decision-driving data necessary to help bring products to market safely and efficiently. Learn more at www.criver.com/microbialsolutions.
STAND H4/H5
‌Chester Medical Solutions provides a broad range of services that are specifically tailored to meet the specific needs of our clients. We have the knowledge and resources to bring your projects to life, including primary packing of various dosage forms, secondary packing, medical device assembly, serialisation and rework. Our site is MHRA, ISO13485, ISO9001, Home Office Controlled Drug, Specials, Veterinary, Soil Association accredited, FDA and Food registered premises.
STAND E8
Cherwell Laboratories offers a fully integrated range of high quality products for environmental monitoring, operator validation and validation of sterilisation processes. Our products are suitable for a variety of healthcare, pharmaceutical and industrial applications and include Redipor® prepared media, Cherwell own comprehensive range of prepared microbiological media. Alongside Redipor Prepared Media, Cherwell are also UK distributors for a range of SAS microbiological air samplers for environmental monitoring.
STAND C1
Specialist manufacturer of thermal aerosol generators for HEPA filter challenging and fog generators for airflow visualisation tasks.
STAND H24
Connect 2 Cleanrooms is an integrated cleanroom solutions provider. Since 2002, the company has become a trusted partner to over 6000+ clients worldwide. Its range of cleanroom solutions delivers functional performance that meets precise requirements. Connect 2 Cleanrooms also provides cleanroom validation and cleanroom training services. Its consumables division, [Cleanroomshop.com], supplies a full portfolio of consumables, equipment and furniture to the cleanroom industry worldwide.
STAND X2
Cleanzone is an international trade fair for cleanroom and cleanliness technology, hygiene and contamination control.
As an interdisciplinary, cross-sectional event, it is aimed at production managers, process, quality and hygiene managers from all industries that manufacture in cleanrooms – from pharmaceuticals and food processing to microtechnology, optics and aerospace. The product spectrum of the trade fair covers the entire value-added chain from plant planning, building services, equipment and furnishings, measuring technology and consumables to services and training courses. Cleanzone is the networking event for companies that maintain cleanrooms and manufacturers, suppliers and service providers of cleanroom technology. Cleanzone 2022 attracted 1,500 attendees from 34 countries and all relevant industries. The next Cleanzone will take place in Frankfurt on 25 + 26 September, 2024
STAND E7
ClearSphere is a company that specialises in controlled environment solutions. Founded in Ireland in 1989, the company has over 20 years experience delivering the highest standards to blue chip clients.
STAND D9
‌Contec is dedicated to being the leader in developing and manufacturing innovative cleaning products for use in critical environments. As a world-class provider of cleanroom wipes and other products, Contec is committed to providing customer satisfaction. We measure product quality in the following terms: functionality, consistency and traceability. To do this, we establish customer/vendor/employee partnerships focused on long-term results and benefits.
STAND C7
Providing clean room and clean air containment servicing and validation expertise since 1986.
STAND A5
Dortek is one of the world's leading manufacturers of hygienic timber-free door solutions for the cleanroom sector. Our innovative product range is designed and engineered to satisfy end-user needs for safe, secure and reliable access. Dortek has over 50 years' experience in door manufacture and specification, with our dedicated in-house project management team delivering complex, bespoke door packages from initial design to final commissioning across the UK and worldwide. We have produced and installed more than 250,000 door sets for clients in over 60 countries.

STAND D4
DST, the first company to develop silica gel rotors, are positioned as world leaders in industrial desiccant dehumidification systems and, within the UK market, have over 45 years of experience of designing and manufacturing industrial desiccant dehumidifiers and bespoke dehumidification systems. Humidity control, within the cleanroom environment, is increasingly important as we become more aware of processing and production needs with regards to moisture control. At the heart of the cleanroom industry is pharmaceuticals which in turn has its own needs and expectations of moisture control due to the hydroscopic nature of the product it handles. As this industry has grown, so too has the diverse and ever-evolving methods of drug manufacture and packaging and DST have consistently challenged ourselves to not only meet our customers' needs for moisture control, but also be innovative enough to be market leaders within our industry. Our products range from small portable units handling 50m3/hr to larger AHU style units handling well over 60,000m3/hr and with our Zeolite rotor, we are able to offer supply air conditions of -70°Cdp.
STAND A10
Dynaco high speed roll up doors enable energy and cost savings as well as optimised traffic flows. The D-313 Cleanroom Door is ISO CLASS 6 certified with a speed up to 2.7m/s. Connect to the internet with the Dynalogic 5 smart controller.
STAND C4/C5
Ecolab's Life Sciences division is dedicated to developing the best possible products and services to support our customers in the pharmaceutical industry. Ecolab's comprehensive solutions and technical expertise are focused on cleaning, sanitisation and contamination control, all while ensuring safety, compliance and operational efficiency. Their strategy is to stay focused on two core areas: Global Trends and Regulatory Changes that impact operations, and develop solutions to keep companies cutting edge. 
STAND E1
EECO2 is trusted by the world's largest pharmaceutical companies to design and implement carbon and cost reduction strategies while maintaining or improving quality and compliance. As life science energy efficiency specialists, they work closely with their clients to help them achieve their sustainability goals. From global net zero initiatives to site or system level implementation, EECO2 has a wealth of experience in the strategic and practical measures required to effect impressive, quantifiable results through energy efficiency.
STAND B4
Elis Cleanroom are your contamination control partner for all your cleanroom laundry requirements. We build a profile of your business so your Account Manager can understand your needs and help make you compliant ready for forthcoming Annex 1. Our solutions for your business include garment rental, cleaning systems, mats, sterile goggles, footwear, and stock tracking with our customer accessible Elis Connect™ data system. Our in-house autoclaving provides a time-effective contamination control solution. Our kangaroo garment uses no plastic packaging and therefore no waste and helps your CSR.  With 29 cleanrooms in 17 countries, we are the cleanroom experts with contingency.
STAND H1
Exclusive distributor of PMS technology: sensors, software, processors, experience and expertise in environmental monitoring solutions for the cleanroom and aseptic environment.
STAND G1/G2
Felcon has been designing and manufacturing specialist equipment for cleanrooms, laboratories, universities, hospitals and the pharmaceutical industry since 1992. By evolving with an ever-changing world and working to the highest possible standards, Felcon has created their own individuality and strength to provide not only professional worldwide equipment, but also an edge over our competitors. All Felcon equipment, stainless steel or thermoplastic, is built within their own manufacturing factory in Newhaven, on the south coast of the UK.
STAND X1
FISAIR is a specialist in Air Humidity Control focused on customer service, product quality, and continually striving to improve product design and operational efficiency. FISAIR has the knowledge, experience, and expertise to deliver successful solutions to our customers with a proven track record of manufacturing and supplying high quality humidity control solutions for use within the clean room and dry room environments for the pharmaceutical, confectionary, electronics and process industries. FISAIR has been trading for more than 50 years internationally, building an extensive network of professionals all around the world, providing exceptional solutions to Air Humidity Control.
STAND A1
For 25 years, Fishers has provided reliable cleanroom laundry services throughout the UK for customers across a range of industries and sectors. Notably, Fishers has an unmatched capacity in Scotland, where it operates the only cleanroom laundry facility in the country.
STAND E5
SGS is the world's leading testing, inspection and certification company. SGS Gas Analysis Services (SGS GAS) – Member of the SGS Group, is a world leader in testing for the pharmaceutical and medical industry, with vast experience and expertise in gas analysis. SGS GAS provides validation & consultancy services, on site gas testing & analysis, laboratory analysis and instrumentation design, build and supply. SGS GAS supports companies to ensure compliant, contaminant-free gas and steam distribution systems from raw material to final product enabling companies to meet the needs of EU, US and UK Regulatory Authorities relating to quality of gases used in GMP environments.
STAND D1
Guardtech Cleanrooms are an industry-leading provider of custom cleanrooms and laboratories, designing and delivering complete controlled environments for the Life Science and Microelectronics industries throughout Europe. Guardtech Cleanrooms offer turnkey solutions for clients looking to create, improve, upgrade or relocate a critical environment. Providing expert advice based on a varied portfolio of cleanroom projects, Guardtech excel in working with customer specification, as well as your limitations, to produce cleanrooms which exceed expectations. 
STAND C3
ISOONE designs and manufactures lighting equipment for cleanliness applications. Our dual expertise in lighting and clean rooms enables us to ensure the quality of lighting and the integration of luminaires in such complex systems. For if contamination control is essential in these applications, the quality of the lighting is no less important to ensure the quality of the tasks carried out there and for the welfare of the operators.
STAND A2
Since becoming a Stonhard company three years ago, Kemtile has worked alongside its Stonhard partner to align and share experiences and contacts to provide its customers with a 'single-source' service, as well as providing a wider choice of hard-wearing, hygienic and easy to clean resin-based flooring solutions. With an increasing number of Pharmaceutical and Healthcare companies across the UK now benefiting from this collaboration, such as AstraZeneca, GSK & Reckitt, and PCI Pharma, Kemtile's extensive design and installation expertise and Stonhard's manufacturing excellence in hygienic easily cleaned floors and walls are the perfect partners.
STAND B2
Knew Productions are a national award winning corporate video production company. We have been delivering a range of video services to pharmaceutical manufacturing companies across the UK and overseas for over twenty five years. We work with AstraZeneca, Ipsen, Abbott, Exyte, Seqirus and Cherwell Laboratories, helping to promote products and services, communicate with customers and train staff.
We have extensive experience filming in cleanroom environments supporting the pharma industry with Airflow Visualisation video evidence for Grade A qualification and other validation purposes. Having unique skills in this area we offer high quality video, multi angle coverage, live monitoring and professional video editing to support production facility audits.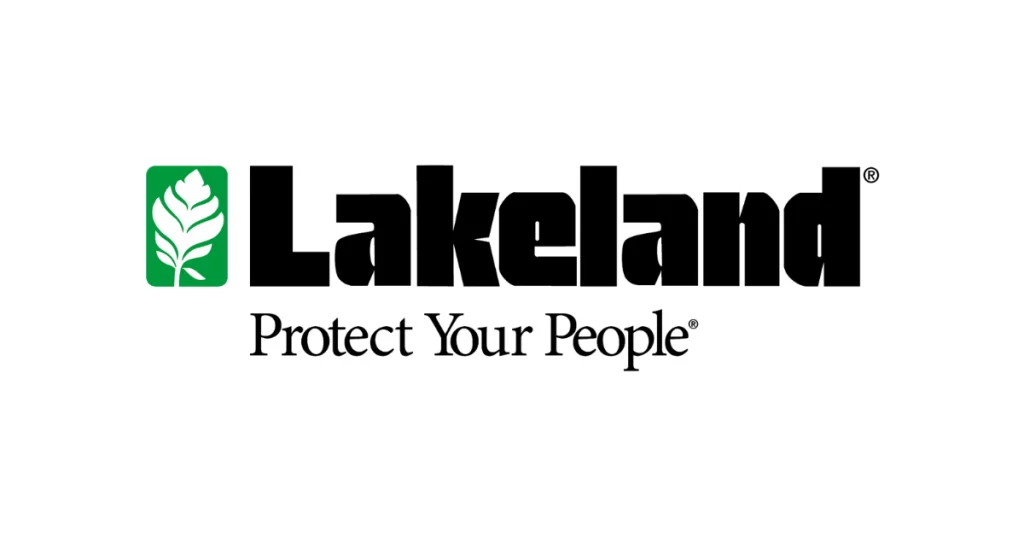 STAND F1
The original and first manufacturer of disposable coveralls, Lakeland has over four decades' experience in the development, manufacture and sale of protective clothing. With multiple global manufacturing locations, regional warehousing and distribution networks and local, experience sales teams, the company is well placed to fulfil and exceed the demands of the Cleanroom sector. Protecting Your People is Lakeland's raison d'etre! In the company's latest development,  this long expertise has been turned to protecting the environment from the people, as well as the people from the environment. CleanMax is a comprehensive range of clothing for ISO Class 4 to 8 cleanrooms produced through a purpose-built clean room facility operating the latest cGMP procedures. Based on high quality microporous film laminate fabric, and featuring both clean and clean and sterile options is now available globally, CleanMax by Lakeland is perfectly positioned to provide all your cleanroom clothing needs.
STAND B10
Products supplied by Lighthouse include Airborne Particle Counts, Airborne Molecular Contamination Levels, Liquid Particle Counts, Electrostatic Charge, Temperature, Humidity, Total Organic Carbon Monitoring and many more. These solutions are now found in semiconductor, pharmaceutical, data storage, biotechnology, aerospace and defence industry plants worldwide.
STAND B1

Here to help you solve the biggest challenges in your pharmaceutical microbiology lab.
STAND G8
Specialists in materials handling equipment, they have the most comprehensive, reliable and highest quality range on the market. Their range includes: Lift and Drive ergonomic work positioners, stainless steel lifters for the food and pharmaceutical sector, scissor tables, ATEX rated lifters and roll handlers to name a few. Their equipment is designed to help companies comply with the current manual handling and health and safety regulations. Their staff are willing and able to help with all your needs and provide you with a fast, reliable solution to all your handling requirements. They are happy to provide a no-obligation demonstration on request.
STAND H8
Products supplied by Lighthouse include Airborne Particle Counts, Airborne Molecular Contamination Levels, Liquid Particle Counts, Electrostatic Charge, Temperature, Humidity, Total Organic Carbon Monitoring and many more. These solutions are now found in semiconductor, pharmaceutical, data storage, biotechnology, aerospace and defence industry plants worldwide.
STAND B1
As a reliable and valued partner, Micronclean is a specialist supplier of cleanroom garments, cleanroom consumables and cleanroom cleaning services. 
STAND B6
Micronova produces cleanroom supplies for the biotechnology, hi tech and pharmaceutical industries. A woman owned business, it was established in Torrance, California in 1984 with the goal of servicing the emerging cleanroom markets in local aerospace, semiconductor and biotechnology.
STAND C6
Mölnlycke is a world-leading medical products and solutions company that equips professionals across the globe to achieve the best outcomes. It is essential to use high quality equipment in a critical environment to protect the process, the product and the operator. The Biogel® Tech range is a portfolio of sterile gloves specifically designed to meet a variety of needs in different critical environments such as pharmaceutical or biotech manufacturing facilities, research laboratories, or hospital pharmacy compounding units. Discover the proven quality of Biogel® gloves.
STAND B7
Monmouth Scientific create clean environments to help scientists & engineers to work safely & effectively. A UK Market Leader in Clean Air solutions, our specialised Fume Cupboard, Laminar Flow, Biological Safety, and ISO Class Cleanroom solutions guarantee the highest levels of protection and performance for a diverse client base including Laboratory, Life Sciences, Pharmaceutical, Electronics and Aerospace.
STAND C8
MTX is a privately owned construction and engineering company. They deliver fast-track bespoke healthcare buildings and facilities to the UK's public and private sectors, consistently promoting innovation and sustainable construction.
STAND A9
Norwood is a leading UK modular cleanroom systems provider, specialising in the design, manufacture and installation of bespoke demountable steel and glass partitions, doors, ceilings and associated accessories within pharmaceutical, healthcare, electronics and advanced manufacturing environments. With their fully integrated design, production and construction team deliver innovative and performance-driven products, tailored to the specific needs of each client. Working across the country and internationally, Norwood offers services to architects, appointed contractors and end-users. Adopting a proactive and flexible approach to design, they can incorporate environmental factors, security, fire protection and utilities into every partition solution.
STAND E3
NPC Limited provides both services and products to the Pharmaceutical Industry with particular emphasis on environmental monitoring. Professional Training Services in performance and techniques. Our product portfolio includes Prepared Culture Media from PMM and QC Microorganisms from ielab.  We also offer a unique Environmental Monitoring software solution, SherpaPharma, a totally paperless system designed with the Microbiologist needs in mind.
STAND D2
Opek Limited are dedicated to customer experience, giving our clients a professional service and building a positive working relationship. With extensive experience in the Cleanroom HVAC (ISO14644) and environmental control, customers can expect every touchpoint and interaction with the Opek team to reflect their promise of honesty, integrity, professionalism and trust. 
STAND H1
We specialise in the supply and after sales service of viable and non viable air particle counters, environmental particle monitoring systems, liquid particle counters, aerosol photometers and generators, filter test equipment, air pressure & flow instrumentation and clean room equipment. OptiCal Sciences offer a complete range of services, including calibration, test and repair, system design, installation, validation, training, consulting services and hire.
STAND A8
PURE+ Ltd is a supplier of equipment for the Life Sciences industry and Laboratories. We cover Bio-Decontamination, Containment and Lab-ware applications. Our main products are VHP Generators, Single Use Carboy Mixers, Flexible Isolators, Single Use Assemblies, Filters, Bags and Bottles, Lab-Ware pipettors and consumables. All products are fully certified and already approved by most of the Pharmaceutical companies and Laboratories around the world.
STAND A6/A7
Redditch Medical is the manufacturer of InSpec Cleanroom Contamination Control Disinfectants. InSpec is a full range of biocidal and sporicidal products, available in sterile and non-sterile formats and designed with Pharmaceutical, Medical Device and Healthcare organisations in mind. Our purpose built facility is based in the UK and is equipped with the latest manufacturing technology and Quality Management Systems to align InSpec quality perfectly with the industries expectations.
STAND B5
For over 35 years, Rees Scientific has been the most compliant continuous environmental monitoring system in the industry. Our system can monitor the temperature of any cold storage from +100 to -196 °C. We monitor critical equipment such as stability chambers, refrigerators, freezers, LN2 Tanks, incubators, animal holding rooms, ultra-low freezers, cold rooms and clean rooms. Our systems monitor parameters such as temperature, humidity, differential pressure, lighting control, carbon dioxide, oxygen, light and air changes per hour.

STAND D8
We offer practical solutions to ensure staff, materials and equipment are protected from all forms of contamination, in the most challenging of environments. We draw on decades of experience in the field of non-woven material processing, specialising in the design, manufacture and distribution of short-use protective clothing, masks, accessories & technical wipes.  In addition, we offer the facility to manufacture bespoke solutions for machine covers, & specialist protective clothing. Our range of single-use clothing and accessories (labcoats, coveralls, sleeves, caps etc) and respirators are manufactured in our own factories in Europe, to the highest technical standards.  Our wipes, produced from non-woven fabrics, are manufactured in our factory in Haut-de-France, utilising an ISO8 room for packaging. Our UK Operations, Sales & Customer Service office is based in Luton, close to major road links, allowing fast deliveries throughout the UK & Ireland. The scope of our offer and our expertise allow us to meet the needs of very diverse business sectors, including cleanrooms, hospitals and numerous industrial sectors.
STAND G5/G6
Established over 95 years ago within the UK National Health Service and trading as a private limited company for the past 30 years, SOUTHERN GROUP LABORATORY (SGL) is an independent media manufacturer that offers an extensive range of pre-prepared bottled media, plated media, stains and reagents for all microbiology applications.
STAND E4
We provide solutions for decontamination, sterilisation, and depyrogenation. The company has extensive experience in the delivery of equipment and turnkey systems, with a proven track record from numerous local and international deliveries. Founded in 1981, Sofinn UK Ltd provides a comprehensive range of state-of-the-art equipment for the pharmaceutical and biotech industries.
STAND D6/D7
STERIS Life Sciences is a global leader in contamination control for pharmaceutical manufacturing, biotechnology, research and laboratory settings. Our expertise is rooted in science and supported by our comprehensive services and expertise to ensure your success. From the production of formulated chemistries for cleaning and disinfection – to the manufacturing of washers, sterilizers and other decontamination equipment – STERIS has the products and services you need to ensure a streamlined and compliant contamination control strategy at your facility.
STAND D3
TCi construction WORKS is a full-service design and build contractor, specialising in clean room and GMP environments for clients across pharmaceutical, medical and healthcare sectors. Delivering exceptional performance from concept to completion, with comprehensive handover and in-house qualification, TCi takes care of it.
STAND H9
The Triple Air team have over 40 years of experience in air filtration bringing a wealth of technical and practical experience supplying filters, housings and other related products into the pharmaceutical, Micro- electronics, Laboratories, Life Sciences and health sectors. Established in 2009, we are an ISO:9001 2015 (Quality Management Systems) certification. We partner with trusted manufacturing
companies including our filter manufacturing partner Triple Air-Technology BV.
STAND C2
Vaisala is a global leader in weather, environmental, and industrial measurements. Building on 85 years of experience, Vaisala provides observations for a better world, with space-proof technology even exploring Mars and beyond. We are a reliable partner for customers around the world, offering a comprehensive range of innovative observation and measurement products and services. For over 50 of the world's top life science companies, Vaisala provides measurement devices for almost all critical parameters as well as environmental monitoring solutions designed for regulated applications. With comprehensive measurement and monitoring solutions and support services, Vaisala systems ensure the quality and safety of pharmaceutical and biotechnology products, while helping maintain compliance with global regulations and standards.
STAND B3
For nearly 40 years, Veltek Associates, Inc. (VAI®), headquartered in Malvern, PA, has pioneered the design and manufacture of hundreds of cleanroom solutions that surround contamination control. These innovations, many of them landmarks in the industry's history, allow our customers to overcome challenges and reach their business goals. Plus, VAI clients have more than a solutions provider, they have a partner and trusted advisor. With today's complex research challenges, new competition, and increasing government regulations, a true partnership is more important than ever.
STAND A3
The essence of 60 years forward thinking! Everything we do grows from a constant dialogue with our customers.  This made us a world leader in innovative cleaning solutions for controlled environments. We provide complete contamination control incl. planning, trial programs and training. We believe in making people work smarter, not harder. That is why we focus on ergonomics, performance and design at every stage of the R&D phase, while using patented technologies and adhering to sustainable values. All that to help you and your facility realise a higher standard, a NEXT LEVEL CLEAN!"
STAND D5
Weiss Technik is a global company that specialises in products supporting R&D across a wide range of industries, encompassing all Clean Air solutions.
STAND F4/F5
Wickham Micro Ltd is a GMP / GLP compliant contract testing laboratory based in the UK. We have over 60 years of global experience in specialised pharmaceutical and medical device testing in the fields of microbiology. Conducting business with clients worldwide, we have the capability to offer solutions to development projects from early stage to product release as well as routine testing services.
To join this year's exhibitors get in touch with Brian Heyburn at brianh@hpcimedia.com or call +44 (0) 207 193 8253.
Coventry Road Bickenhill Solihull, West Midlands B92 0EJ
The UK conference takes place at the National Conference Centre (NCC) in Birmingham. The NCC is situated conveniently, near the airport, rail station and main roads.
A two day conference and exhibition that addresses key drivers in the cleanroom industry including the latest developments and innovations in the past year, as well as a focus on new practices, trends and future projections.
Taking place alongside Manufacturing Chemist Live, 2023 was a great success with more than 350 attendees, providing the perfect opportunity for business networking and learning. 
To receive industry updates, including 2024 conference announcements, sign up to Cleanroom Technology eNews alerts.
To sponsor next year's event and explore our bespoke sponsorship packages, get in touch with Brian Lubieniecki-Heyburn at brianh@hpcimedia.com or call +44 (0) 207 193 8253.