The leading publication for the functional food and drink industry.
Nutraceutical Business Review (NBR) is the only B2B platform to report on the full spectrum of business and technology in the nutraceutical industry. An established and respected global platform, NBR provides information through nutraceuticalbusinessreview.com and five print issues a year.
We provide up-to-the-minute developments across all the areas of the functional food and drink supply chain as well as comprehensive technical articles, regulatory updates, market analysis and reviews for those working in the global nutraceutical, cosmeceutical and functional food and drink industries.
Leading functional food and drinks brands rely on Nutraceutical Business Review.
A subscription to Nutraceutical Business Review includes:
– 5 print editions of Nutraceutical Business Review magazine
– Developments across all areas of the functional food and drink market
– Comprehensive technical articles, market analysis and insights
– Keep up-to-date with the global market place
– Access to cutting-edge content and features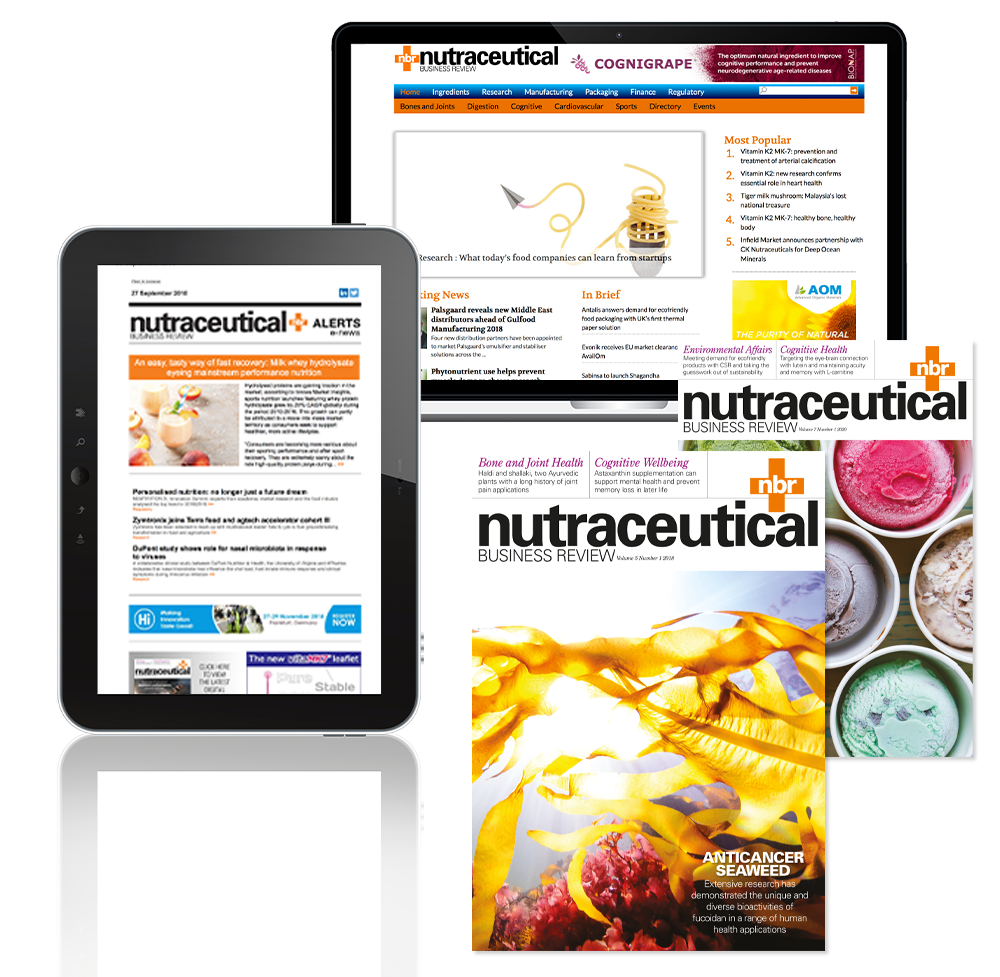 ADVERTISING OPPORTUNITIES
Want to clearly measure the ROI from your marketing efforts? Nutraceutical Business Review's lead generation campaigns collect the contact information from self appointment prospects who have engaged with your campaign. We then share them with you post campaign to follow up with. (leads are GDPR compliant)
Want to be recognised as the go-to business within your sector? Raise your company profile, products and services in front of a targeted, highly engaged and primed prospects via Nutraceutical Business Review's print and digital marketing platforms. 
Content is king. Share eBooks, PR's, PDF's, Articles, Reports, interviews, insights and developments on the leading publication for the functional food and drink industry. 
Need a hand? Nutraceutical Business Review's editorial and reporting team can help create content such as bespoke articles and video interviews to ensure the industry is kept up to speed with the very latest developments within your business.
Get in touch with Gill Healy at gillh@hpcimedia.com or call +44 (0)20 7193 1713. Alternatively, you can download our mediapack here.
* Figures correct from Dec 22