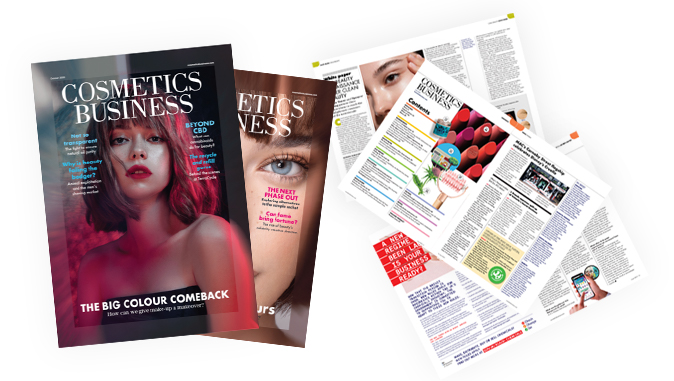 What is Cosmetics Business?
A global platform providing information through cosmeticsbusiness.com, Cosmetics Business print magazine and the monthly Trend Report.
We provide information and connectivity to a community of over 32,000 professionals who source, make and sell the latest cosmetics, fragrance and personal care products.
Our platform is used to inform, educate and connect the industry addressing today's challenges including environmental, social and governance.