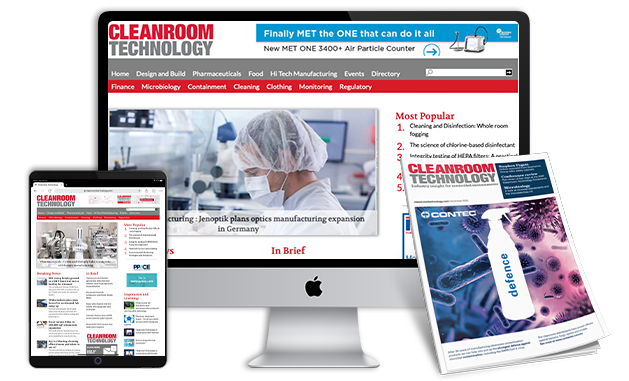 What is Cleanroom Technology?
Cleanroom Technology is a global platform, providing information through cleanroomtechnology.com, Cleanroom Technology Global Conferences and a monthly print magazine.
The publication brings you the latest industry and products news, updates on regulation and standards, technical articles and design and product innovations.
Our platform is used to inform, educate and connect the industry addressing today's challenges including environmental, social and governance.