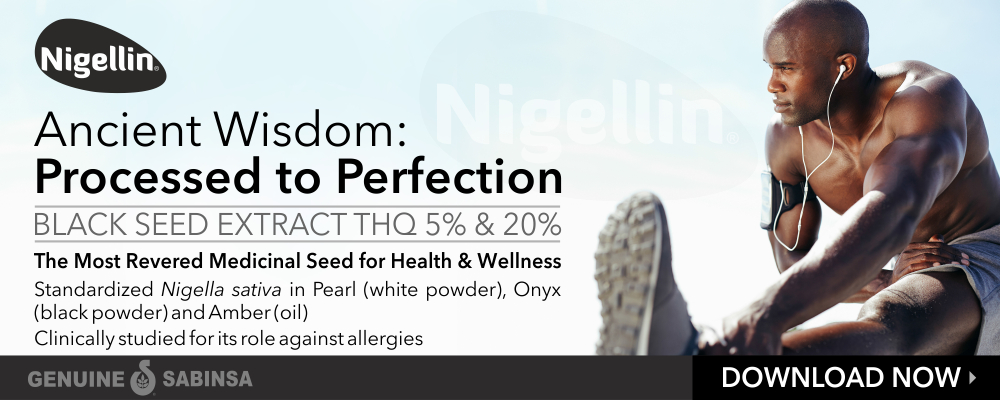 Nigellin® - The Most Revered Health Promoting Seed
Sabinsa invites you to explore Nigellin®:
Prepared from the dried seeds of Nigella sativa (Black Seed), using Super Critical Fluid Extraction Technology, where no solvents are used.
"Blessed Food" Now in Three Grades: ONYX, PEARL and AMBER with 5 and 20% Thymoquinone levels
Thymoquinone rich Black seed oil shown most potent and favourable effects in the context of asthma, due to suppression of most active cytokines and broncho-dilatory effect.
As per EFSA, "the seeds and oil from the seeds of Nigella sativa are known to be used as food or food ingredient in the EU"
Out of 10 extracts of Nigella sativa tested, found Nigellin is the best
Download for more details
Enter your email and "Lookup" to see if your details are on our system.
Fill in your contact details if we do not have them.
Confirm it's really you by receiving our verification email.