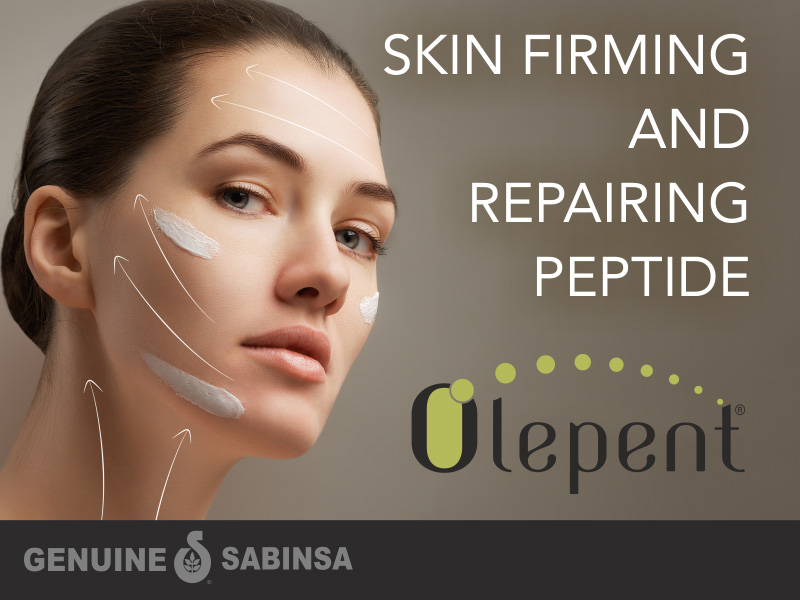 OLEPENT®: An effective skin firming and repairing peptide
Olepent® (INCI: Oleanoyl-sh-Pentapeptide-4) is a unique, water-soluble, patented, and stable complex of natural triterpenoid – oleanolic acid from olive leaf (Olea europaea) with pentapeptide. It stimulates the skin's natural production of collagen to repair and restore its structure, smooths wrinkles and increases hydration. It minimizes the effects of degrading enzymes, supports healthy inflammation, corrects skin damage caused by injury and UV exposure and aid in skin nourishment.
Sabinsa invites you to download for more details about this REACH registered ingredient:
Registration
Enter your email and "Lookup" to see if your details are on our system.
Fill in your contact details if we do not have them.
Confirm it's really you by receiving our verification email.