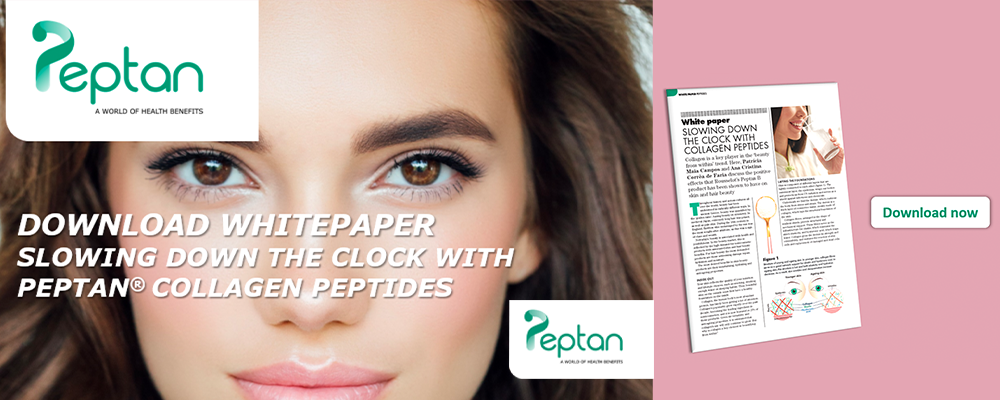 Slowing down the clock with Peptan® Collagen Peptides
Collagen, the human body's most abundant protein, has lately been getting a lot of attention.

Rousselot carried out a randomized, double-blind, placebo-controlled clinical study to investigate Peptan B's benefits on skin and hair beauty.
Download our whitepaper to discover more
Enter your email and "Lookup" to see if your details are on our system.
Fill in your contact details if we do not have them.
Confirm it's really you by receiving our verification email.