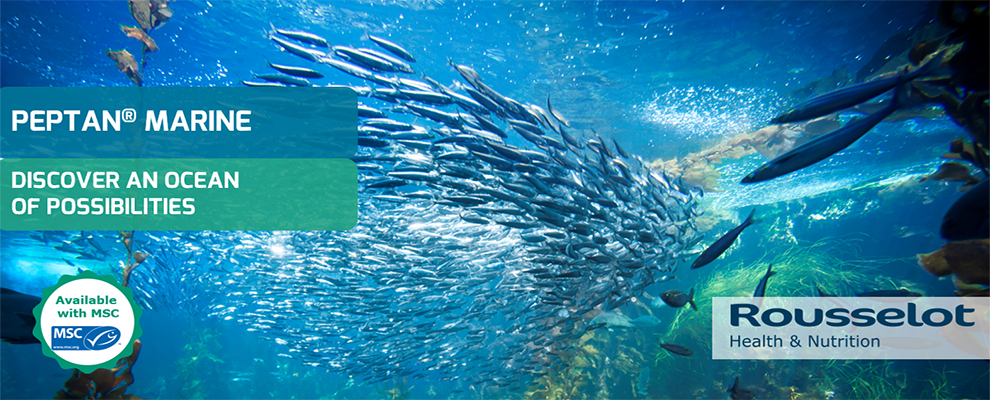 Peptan Marine: Discover an ocean of possibilities
Are you looking to develop a new collagen product that speaks to the conscientious consumers?
Working with fisheries certified by the Marine Stewardship Council (MSC), Rousselot's latest launch Peptan Marine collagen peptides enable you to offer conscientious consumers a premium collagen solution with a trusted blue label.
Download this eBook to discover:
What the difference is between wild-caught and aquaculture fish source
How are fish collagen peptides produced
What is Marine Stewardship Council?
How can Peptan Marine help to create a consumer appealing collagen product?
Recipe inspirations
And more! Get your free copy of this 16-pages eBook by filling out the form on the left.
Registration
Enter your email and "Lookup" to see if your details are on our system.
Fill in your contact details if we do not have them.
Confirm it's really you by receiving our verification email.