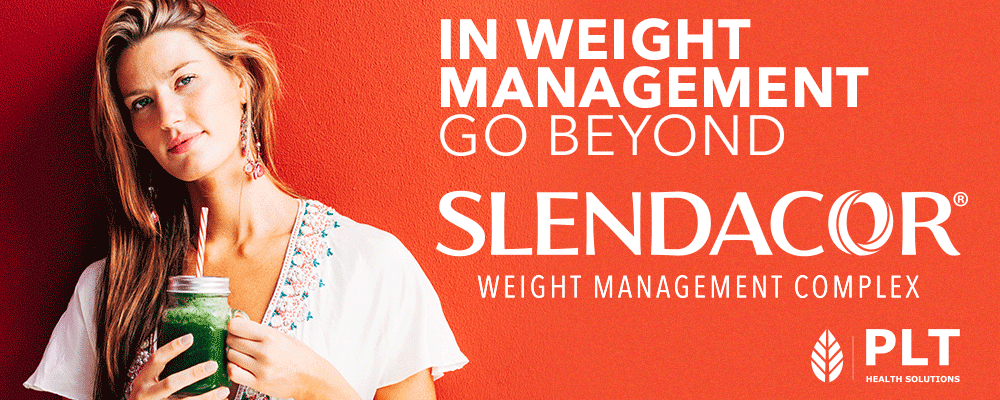 Go beyond with Slendacor weight management complex
A key trend with weight management dietary supplements is the availability of gold-standard clinical science to support these ingredients. This helps build trust with consumers.
PLT's extraordinarily successful Slendacor® Weight Management Complex underscores these trends in that it has become the fastest selling ingredient for weight management in the United States, Australia and Brazil in a range of consumer products. Statistically significant weight loss starts at 14 days. Gold standard clinical studies have shown that it assists in consistent weight loss over a 16-week study period.
Learn more about Slendacor® today!
Register to download our product sheet
Enter your email and "Lookup" to see if your details are on our system.
Fill in your contact details if we do not have them.
Confirm it's really you by receiving our verification email.