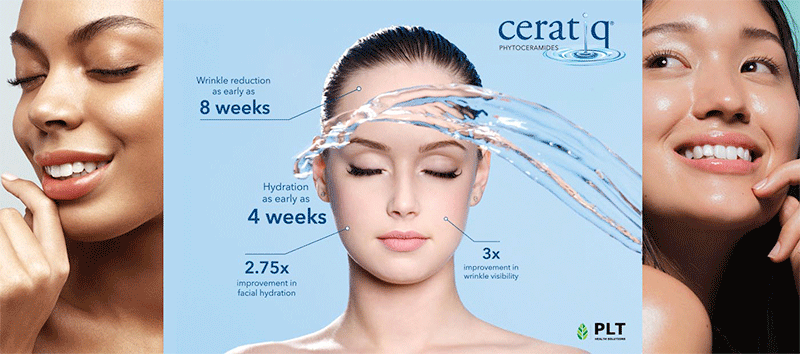 ceratiq Phytoceramides: Clinically Studied Hydration and Wrinkle Reduction
ceratiq Phytoceramides offers a range of benefits that are associated with youthful skin – improved reduced appearance of wrinkles, increased elasticity, suppleness and a more radiant appearance.
As a natural, vegan source of ceramides – a class of lipids known as 'the skin's natural sealant' – ceratiq Phytoceramides is available in oil and water-soluble powder forms and can be a perfect added benefit in a wide range of beauty-from-within formulations.
Download
Enter your email and "Lookup" to see if your details are on our system.
Fill in your contact details if we do not have them.
Confirm it's really you by receiving our verification email.