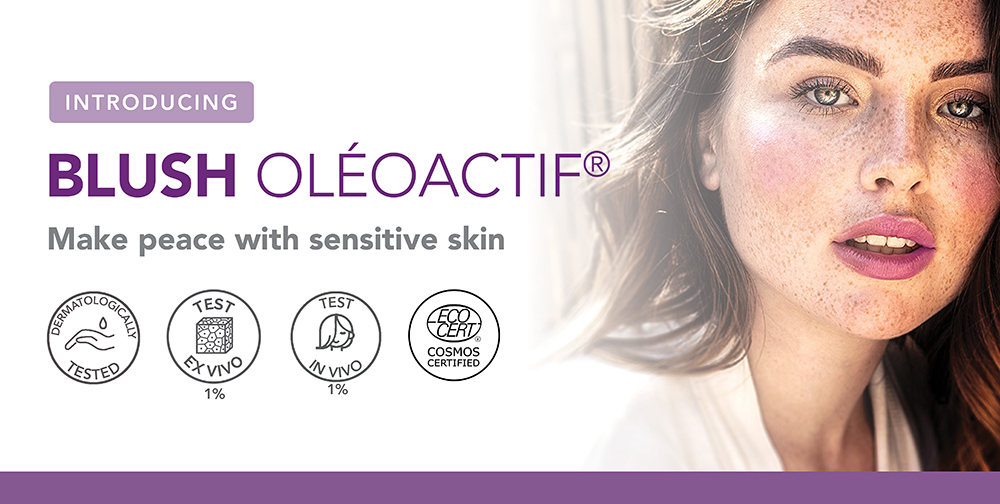 BLUSH Oléoactif® - Make peace with sensitive skin
BLUSH Oléoactif® is a 100% natural liposoluble active that promotes luminous, healthy-looking skin. It is inspired by the ancestral use of an indigo-plant (Persicaria tinctoria) which Hallstar France sources from organic fields in Europe. Clinically tested on women with sensitive skin who are wearing masks daily, BLUSH Oléoactif® has quantifiable benefits for users' complexion and overall mood. 
Register now and download our brochure today
Enter your email and "Lookup" to see if your details are on our system.
Fill in your contact details if we do not have them.
Confirm it's really you by receiving our verification email.