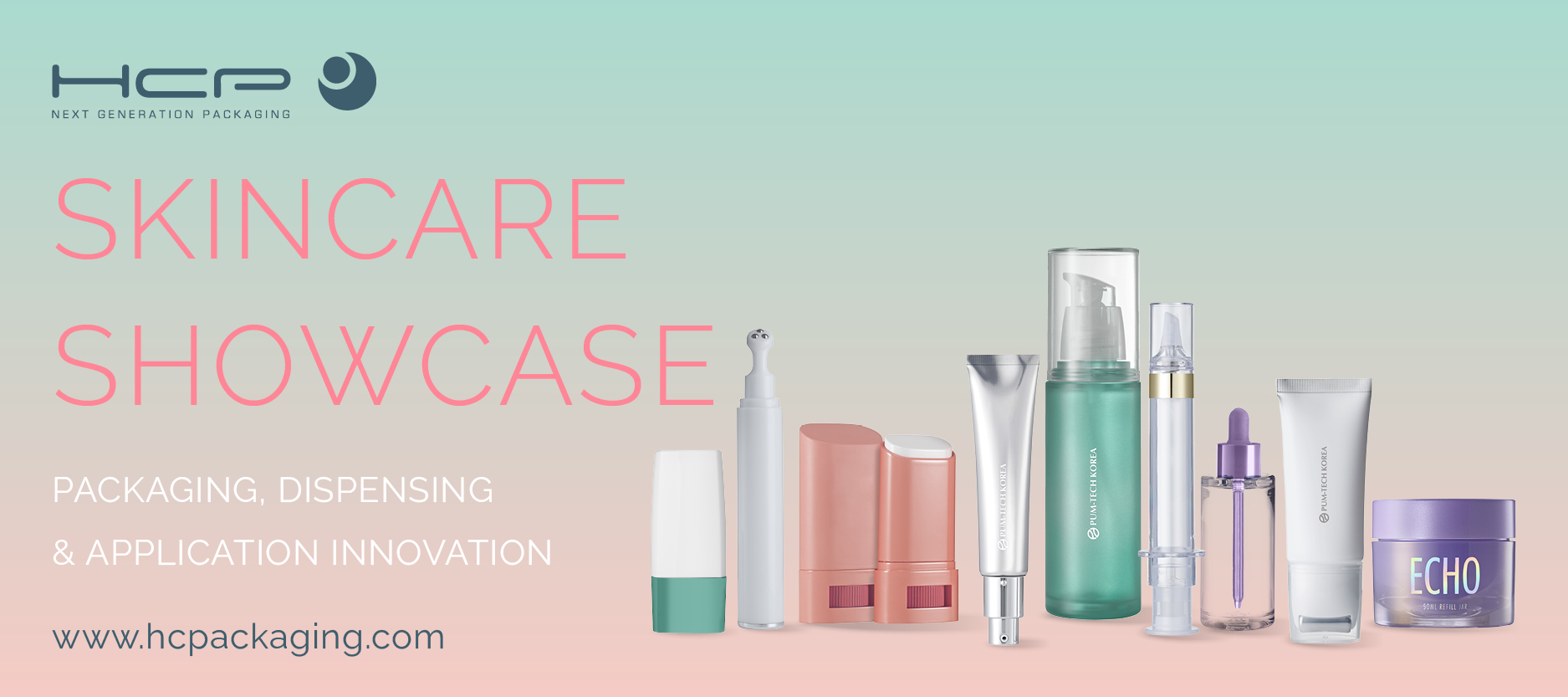 Discover Skincare Game-Changers from HCP Packaging
HCP are industry leaders in the design, engineering and manufacture of high-performance primary packaging for cosmetics, skincare, fragrance and toiletries.
An exclusive partnership with skincare packaging innovators Pum-Tech Korea strengthens an extensive portfolio with stock and custom airless bottles, tubes, pumps, jars and compacts; droppers and ampoules; dual and mixing packs; specialist tubes; plus dial & twist-up sticks for solid skincare, make-up or hybrid products.
Register for an exclusive preview of HCP's new 'Skincare Showcase' – a digital magazine presenting HCP's latest packaging launches, dispensing and application technologies plus sustainable solutions.
Registration
Enter your email and "Lookup" to see if your details are on our system.
Fill in your contact details if we do not have them.
Confirm it's really you by receiving our verification email.