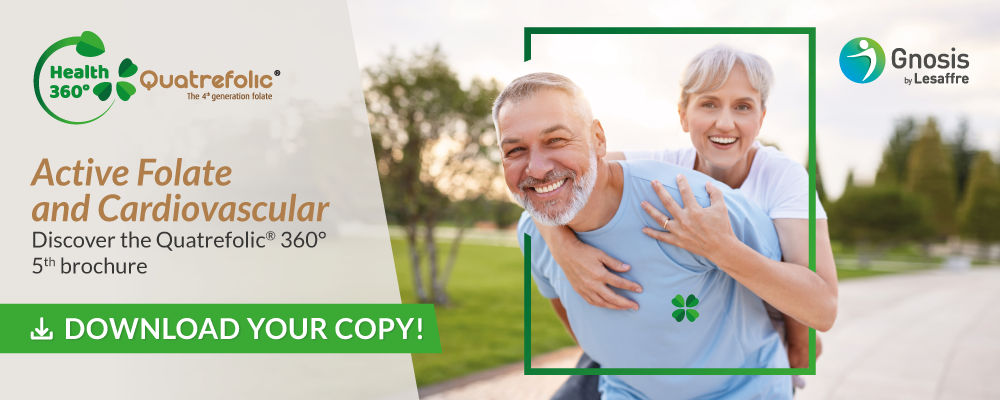 Quatrefolic® to support cardiovascular health
Vitamin B9 is historically known as the mandatory supplement during pregnancy. But in which cases could folate intake be beneficial to our health? What other applications might it be recommended for?
One of the new applications that captured the interest of various research and observational studies is cardiovascular health. Indeed, being the cause of one-third of deaths in the world each year, according to the World Health Organization, cardiovascular events have become, in recent years, one of the top five concerns of supplement consumers. Quite naturally, new approaches to health are emerging, trying to provide innovative and natural solutions to promote heart health and reduce risk factors related to cardiovascular disease (CVD).
Download our brochure!
Register to download
Enter your email and "Lookup" to see if your details are on our system.
Fill in your contact details if we do not have them.
Confirm it's really you by receiving our verification email.