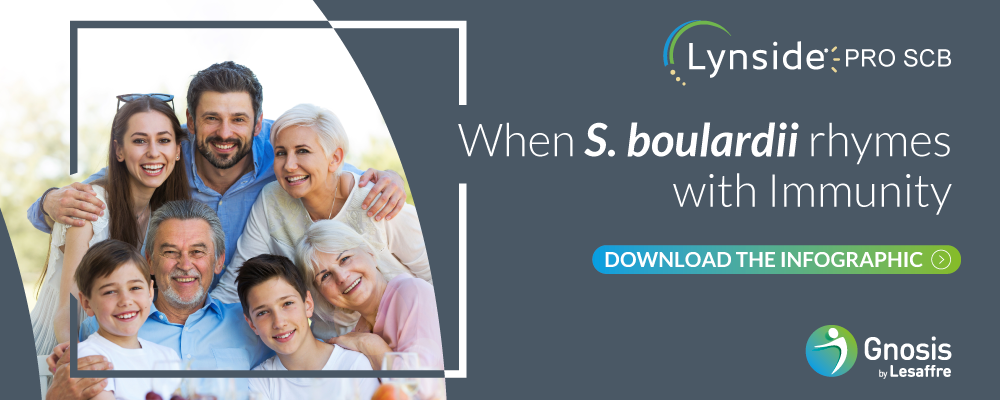 Lynside® PRO SCB: A new probiotic for immunity: Saccharomyces boulardii
Immunity is now important for consumers. Indeed, consumers are aware having a powerful immune system is key to stay healthy.
In this immunity market, probiotics are among the main ingredients. The probiotic Saccharomyces boulardii, Lynside® PRO SCB, is well known to support gut heath. But did you know that it plays a role on microbiota?
Download the infographic today!
Register to download
Enter your email and "Lookup" to see if your details are on our system.
Fill in your contact details if we do not have them.
Confirm it's really you by receiving our verification email.