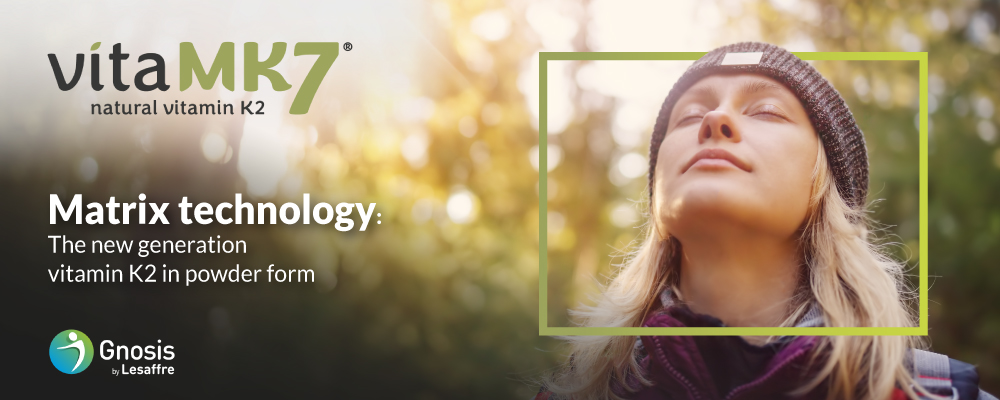 Ingredient innovation eases bone-support formulation process
There is no one-size-fits-all solution for ensuring the stability of menaquinone ingredients in complex finished product formulations. Expertise is required to ensure the correct ingredient solution is provided, depending on the final formulation and application. To that end, Gnosis by Lesaffre has introduced a new version of its renowned vitaMK7® natural vitamin K2 with enhanced protection. This latest innovation results from a proprietary technology that protects the particles of MK-7 with no coating, no additives, and no additional ingredient.
Research shows that moisture and mineral salts are critical variables for degradation, driving the need for a protective technology to shelter the menaquinone molecules during shelf life.
Now, vitaMK7® Matrix addresses these issues, providing a less cumbersome and more predictable formulation process for complex K2 products.
Download to learn how vitaMK7® Matrix technology can increase formulation possibilities.
Register to download
Enter your email and "Lookup" to see if your details are on our system.
Fill in your contact details if we do not have them.
Confirm it's really you by receiving our verification email.