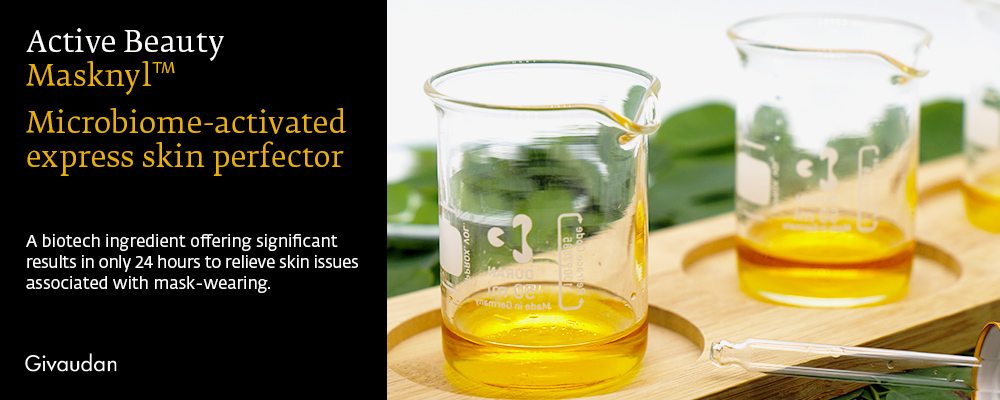 Is there a cure for 'maskne'?
Wearing a mask can be tough on sensitive skin, resulting in the irritation and discomfort of 'maskne' : blocked pores, pimples and redness. Givaudan Active Beauty is pleased to introduce Masknyl™, the microbiome-activated express skin perfector. Crafted by white biotechnology, this phytoactive ingredient:
Reinforces the skins antioxidant defences
Visibly reduces red spots
Heals skin inflammation
Controls hyperpigmentation and brown spots
Improves skin comfort and texture
Register to find out more
Enter your email and "Lookup" to see if your details are on our system.
Fill in your contact details if we do not have them.
Confirm it's really you by receiving our verification email.