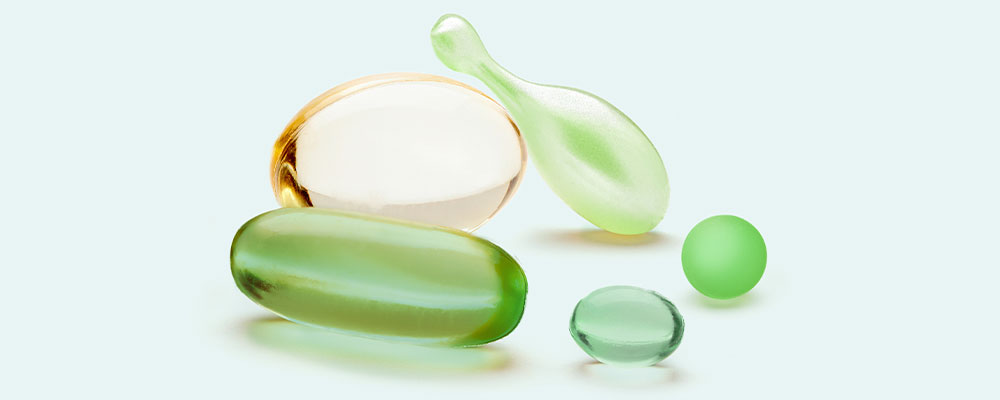 Vegicaps® Softgels: Plant-based delivery for nutritional supplements
Catalent's patented Vegicaps® softgel technology provides a 100% plant-based, non-GMO, sugar and gluten free alternative to gelatin softgels, meeting the needs of consumers who are looking for more plant-based, natural options, such as those with dietary or religious restrictions.
Vegicaps® softgels provide additional technical advantages for ingredients that are chemically unstable in gelatin or require higher filling temperatures during the manufacturing process. Additionally, with expanded Vegicaps® capacity available on 4 continents, Catalent can supply Vegicaps® softgels into all corners of the globe.
Learn more about Vegicaps® below.
Register to download our information sheet
Enter your email and "Lookup" to see if your details are on our system.
Fill in your contact details if we do not have them.
Confirm it's really you by receiving our verification email.