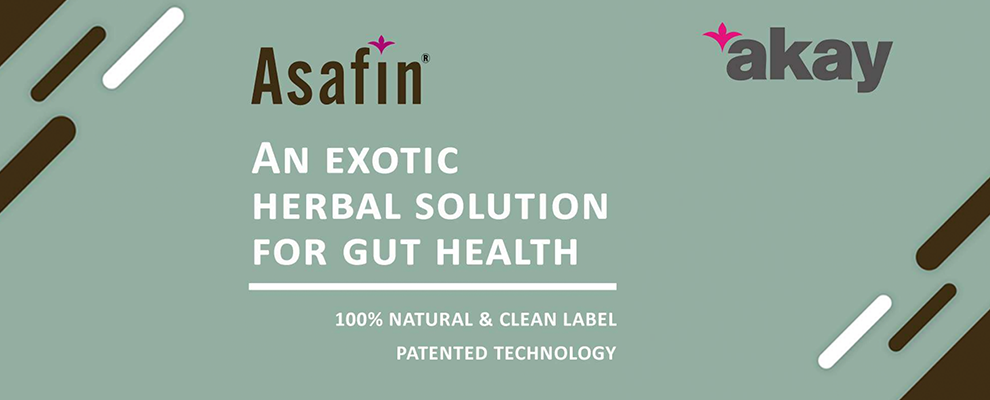 Asafin® — An Exotic Herbal Solution For Gut Health
Around 40% of the world population has been reported to suffer from some kind of discomfort related to the gastrointestinal system.
Health care expenditure in the USA for gut-related issues has been estimated at around USD 130 billion/annum.
Still, safe and efficient medications suitable for long-term supplementation are yet to come.
Introducing Akay's Spiceutical-approach to the unique kitchen spice Ferula asafoetida to Asafin®! A 100% natural and clean label ingredient for gut health.
Download
Enter your email and "Lookup" to see if your details are on our system.
Fill in your contact details if we do not have them.
Confirm it's really you by receiving our verification email.