THANK YOU TO ALL OUR VISITORS, EXHIBITORS AND SPONSORS
Cleanroom Technology Conference took place at the end of May alongside the sister event Manufacturing Chemist Live. It was a great success with more than 350 attendees in the building for each day of the conference, the space was abuzz with networking professionals and peers.
The two-day agenda provided the latest round up of developments and innovations in the past year, as well as a focus on new practices, trends and future projections.
Joined by a global panel of speakers, the presentations provided attendees with the most current and sought after data and information in the industry. Giving delegates the opportunity to fine-tune their expertise, delegates gained key learnings and take-aways from each session to apply to practices across all sectors.
Cleanroom Technology Conference will be back in May 2023 – to receive daily industry updates and conference announcements, sign up to Cleanroom Technology eNews alerts here.
Have you heard about Cleanroom Technology Conference Singapore?
Cleanroom Technology Conference Singapore is designed to highlight best practice and regulations affecting both cleanroom design and cleanroom operation across various sectors for those working in controlled environments and cleanrooms.
The two-day conference taking place 6-7 December 2022 will be held in Singapore's famous futuristic technology hub Marina Sands Bay, to pay homage to the recent implementation of the Pharma Innovation Programme Singapore (PIPS).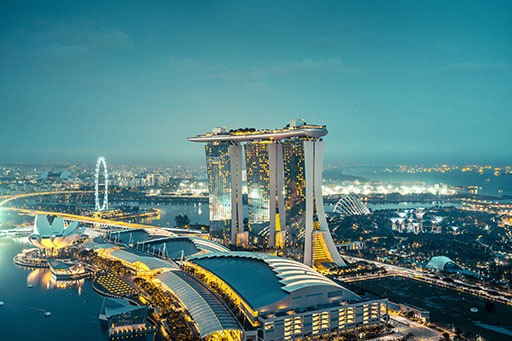 A SPECIAL THANK YOU TO OUR 2022 EVENT PARTNERS AND SPONSORS