Highlighting best practice and regulations for those working within controlled environments and cleanrooms
Delivering the latest industry expertise within the cleanroom and contamination control markets, Cleanroom Technology Conference Singapore 2022 focused on the latest trends and insights for pharma, biopharma and hitech manufacturers in Asia.
The two day event, which took place 6–7 December at the Marina Bay Sands Expo and Convention Centre, Singapore, addressed topics ranging from standards and regulations to operational aspects of cleanrooms in pharma and semiconductor manufacturing. The highly anticipated event attracted leading professionals from Singapore and the surrounding regions to discuss, network and source products and knowledge for their cleanroom and contamination control processes.
If you want to be involved with the 2023 event or for more information, contact Brian Lubieniecki-Heyburn today: brianh@hpcimedia.com | +44 (0) 207 193 8253.
The Singapore conference takes place at the Marina Bay Sands Expo and Convention Centre in this tech-savvy nation. The central location of this small but influential country provides an easy gathering point for South-East Asian cleanroom innovators.
Stay up-to-date with conference announcements with Cleanroom Technology Asia eNews alerts!
As a world-class provider of cleanroom wipes and other products, Contec is committed to providing customer satisfaction. We measure product quality in the following terms: functionality, consistency and traceability. To do this, we establish customer/vendor/employee partnerships focused on long-term results and benefits.
Contec ensures quality in our finished products through rigorous design and control of our manufacturing processes. Many of our manufacturing operations are proprietary systems designed by Contec; all are state-of-the-art. Continuous internal testing and annual ISO audits ensure the quality of our processes and products.
Ecolab Life Sciences is the market leader in the supply of premier contamination control solutions for life science cleanrooms worldwide.
EECO2 is trusted by the world's largest pharmaceutical companies to design and implement carbon and cost reduction strategies while maintaining or improving quality and compliance. As life science energy efficiency specialists, they work closely with their clients to help them achieve their sustainability goals. From global net zero initiatives to site or system level implementation, EECO2 has a wealth of experience in the strategic and practical measures required to effect impressive, quantifiable results through energy efficiency.
Industry-leading providers of a diverse range of standard and bespoke controlled environment design & build solutions, as well as a wide array of high-quality cleanroom-related products and services.
ISPE, the International Society for Pharmaceutical Engineering, is the world's largest not-for-profit association serving its Members through leading scientific, technical and regulatory advancement throughout the entire pharmaceutical lifecycle. The 18,000 Members of ISPE are building solutions in the development and manufacture of safe and effective pharmaceutical and biologic medicines and medical delivery devices in more than 90 countries around the world. Founded in 1980, ISPE has its worldwide headquarters in Bethesda, Maryland, USA and the Operations and Training Center in Tampa, Florida, USA.
For over 35 years Micronclean has focused on contamination control products for companies in the NHS, pharma, healthcare and more. As a result, we are incredibly proud of our cleanroom solutions range (including reusable garments, mops and consumables) which we sell to over 30 countries around the world.
Micronova produces cleanroom supplies for the biotechnology, hi tech and pharmaceutical industries. Micronova Manufacturing Inc., a woman owned business, was established in Torrance, California in 1984 with the goal of servicing the emerging cleanroom markets in local aerospace, semiconductor and biotechnology.

Novatek International's mission is to produce regulatory compliant software solutions to the pharmaceutical, biotech and other health-care industries. Our goal is to improve patient safety by producing solutions that reduce the risks associated with pharmaceutical manufacturing and contribute to product quality.
Since 1996, Novatek International has been a global leader in providing innovative and comprehensive, process-driven software solutions. With 20 years of successful global installations Novatek has developed an extensive base of regulatory knowledge giving you the peace of mind knowing you are in compliance with regulatory guidelines. Your Data is more than just a number. It has the power to drive compliancy and improve your business.

Since its establishment in 1986, Pharmadule has delivered more than 80 production facilities in pharmaceutical and biopharmaceutical industries all around the world as well as completed more than 300 engineering designs and solution validations.
We are equipped with experiences of international projects delivery as well as familiar with the regulatory requirements of different regions. We can provide engineering and solutions for global pharmaceutical and biopharmaceutical customers. Many leading pharmaceutical companies, such as Eli Lilly, Merck, Baxter, GlaxoSmithKline, Genentech, AstraZeneca and Lonza use our services and products in their global plants building.
Since 2011, Pharmadule has been acquired by Morimatsu, a well-known supplier of core process equipment and modules in the industry as well as a member of ASME BPE SD Committee. Founded in Japan, Morimatsu products are exported to more than 40 countries and enjoy a good reputation in pharmaceutical and biopharmaceutical industries. We have provided bioreactors, bio downstream systems, pharmaceutical preparation systems, customized vessels, etc. for many international famous enterprises.
The combination of building and process systems enables integrated consideration of process, operation, maintenance, safety, energy saving and other requirements, which is more conducive to the optimization of the overall layout of plant building and process flow. Pharmadule – Morimatsu holistic plant & process integrated modular solutions has been recognized as the industry standard.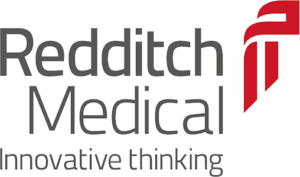 Whether your requirement is for a hospital, aseptic manufacturing facility or pharmaceutical manufacturing plant, we understand that rapid and flexible processes demand exacting products. Our solutions are designed by experience, with the end user in mind.

SciMed (Asia) is a leading provider of innovative and exceptional solutions responding to customer needs for innovation and to drive and enhance their competitive edge.
With almost 30 years of market experience, we empowered customers with unmatched portfolio of products and services from renowned group of manufacturers such as STERIS, PHCbi, Tecan, Baker, Groninger, Infors, Gilson, Virtis, Corning, Siemens, Randox and many more.
Headquartered in Singapore, SciMed has branches and a broad distribution network across the ASEAN and India Sub-continent regions. We are the natural bridge between the world of technology and the scientific committee, recognised for trustworthiness, quality services and expertise in the healthcare, biomedical, life science, agriculture, research, pharmaceutical and industrial manufacturing. We have the expertise and complete solution to fit your needs.

STERIS Life Sciences is your trusted partner in contamination control. For more than 100 years, STERIS has been a global leader and expert in sterilization, cleaning and decontamination.
Today, we continue to build on this heritage by providing the products and resources you need throughout your process. With innovation that drives results, our comprehensive portfolio of products and services is designed to meet your needs.
With offices located worldwide and technicians in over 100 countries, you can count on us to be where you are when you need us, every step of the way. Trust STERIS Life Sciences to help you create a healthier and safer world.

Tofflon was founded in 1993. It is a comprehensive pharmaceutical equipment supplier to provide process support, core equipments, integrated system and pharma engineering for the pharma and biotech industry in the world. Since its foundation, Tofflon has supplied more than 8000 equipments and systems for 2000 pharmaceutical companies across over 40 countries and regions in the world which have been widely applied in the fields of liquid and lyo injectables, chemical API, bioengineering and pharma packaging, etc.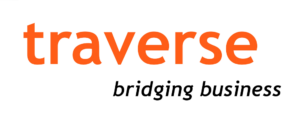 Traverse International Pte Ltd was incorporated in Singapore as a partnership in 2003, then as a private limited company in 2006. We specialize in providing a wide range of thermal insulation products that cover both hot and cold insulation. We are one of the market leaders and most recognizable fabricators and distributors of insulation products. With superior solutions for thermal, acoustic, fire protection, and cold insulation, we serve the commercial, industrial, oil & gas, and marine markets. It is our strength to offer reliable product performance, exceptional customer service, and competitive products at a fair price.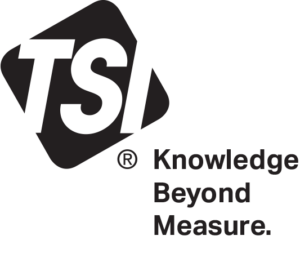 A global leader in Aerosol measurement technology for over 50 years, TSI Incorporated provides a complete range of solutions for cleanroom applications for national and standards laboratories worldwide. TSI's cutting edge solutions help customers ensure regulatory compliance and improve quality of products dedicated to pharmaceutical manufacturing. Pharmaceutical/life science companies are required to manufacture products in controlled environments as part of their overall contamination control program. These environments must be monitored to assure control is maintained, making it critical that the monitoring instruments and software implemented must be capable of generating reliable, timely results with demonstrable data integrity.
UV Medico provides pioneer Far UV-C light solutions that revolutioise bacterial disinfection and virus inactivation that keep any kind of occupied spaces safe and infection-free.
For nearly 40 years, Veltek Associates, Inc. (VAI®), headquartered in Malvern, PA, has pioneered the design and manufacture of hundreds of cleanroom solutions that surround contamination control. These innovations, many of them landmarks in the industry's history, allow our customers to overcome challenges and reach their business goals. Plus, VAI clients have more than a solutions provider, they have a partner and trusted advisor. With today's complex research challenges, new competition, and increasing government regulations, a true partnership is more important than ever.
General enquiries: alib@hpcimedia.com | +44 (0) 207 193 6654
Sponsorship & exhibitor enquiries: 
brianh@hpcimedia.com | +44 (0) 207 193 8253
Editorial: sophie@hpcimedia.com | +44 (0) 207 193 9383
Delegate FAQ
Q – Do I need to print off my badge before I arrive?
A – No, if you have signed up and paid for your ticket it will be waiting for you at the registration desk when you arrive
Q – Can I access the presentations after the show?
A – Yes, we will send all the available presentations out to delegates in the weeks following the show
Q – My plans have changed, can a colleague take my place?
A – Yes, just email brianh@hpcimedia.com with the name of the person replacing you
Q – Does my ticket grant me access to all areas?
A – Yes, all visitors to the show can attend the presentations and visit the exhibition
Q – Is food and drink included?
A – Yes, tea, coffee and snacks are included, as well as a hot buffet lunch.
Exhibitor FAQ
Q – Do I need to print off my badge before I arrive?
A – No, if you have signed up and paid for your ticket it will be waiting for you at the registration desk when you arrive
Q – Is food and drink included?
A – Yes, tea, coffee and snacks are included, as well as a hot buffet lunch.
Q – Do I get the delegate list?
A – Yes, this will be supplied to you after the show
Q – Are chairs, a table, electricity and carpet included with my booth?
A – Yes, all is included
Q – Can I purchase additional items for my booth?
A – Yes, TVs, and some furniture can be rented for the show. Speak to your Account Manager about what you need and they can provide the costs.